1 tag
l̸̳͚̼̏̾̅e̵͙͊̍̑͜ͅt̵͚̯̮̐̈́͗'̶̡̗̾̽̿ͅs̴̡̪̼̒̈́͒ ̷̡̯̟̉̂̌t̴̩̼̦̿̀̒r̷͚̘͔̈̒̚ỳ̸͍̟̻̇̌ ̵͔̙̭̎͒̆i̵̢̜̝̽̀̓t̴̥̝̞̾͆̈́ ̴̡̛͈̥̈́̆o̴̧̱͉͐͆̔n̴̡̧̛͈̐͆e̷͔̱̟͒̿͛ ̸̬̠̞̐̾͗m̷̘̘̳̆̈́͠o̴̫͉͍̓̈́͘r̸̜͈͇̊̔̈ȩ̴̧͖̑̍͠ ̸̲͙͈̌̈̾t̵̥͓͙́̍͋i̵̤͎̼̍̓͠m̵̡̥͖̾̕͝e̵͇̝̯̐͂̂ ̴͓̪̦̇̀̌s̷̟͕͙̆̐͝h̷͔̩̼͆̂͌a̸̳̻͓͛̽͝l̴͇̭̬͌̅̚ļ̵͎̿̀͠ͅ ̶̦̪̰̅͛́ẘ̷͖̹̮̔̏ę̷͎̣̋̃̽ a little girl went into the forest put a sequence of events in motion she told them they followed they grew...
1 tag
Now Let Me Tell You Another Story
Let me tell you a story About a little girl Who would not listen A little curious girl Who found herself Trapped In the world Of the face-less master And who ardently wished To see him again For what reason? No one truly knew He's a monster He's a stranger He could kill you I don't care she would say And with that desire Came other children To him She was the catalyst A black...
1 tag
1 tag
1 tag
1 tag
1 tag
1 tag
Gone
I look around to ensure of where I am. Sure enough, there's the hardware store, the park and the small theater. Elijah is oddly calm, but still just as confused as I am. "Weren't we just in the woods?" I nod, and stay quiet. I carefully take a step away from the curb and onto the main road. "Careful!" Elijah yells out as my soft white shoes touch the dark...
1 tag
1 tag
1 tag
1 tag
1 tag
You saved me. And now you want to destroy me? Your reasons are far beyond incomprehensible. v̄͌̎̍̓ͬ̄̾̀͏̬̝͕͖̣e̢͕͈͖͖̻͗͋͝-͔͚̬̓ͯ͐ͣͮ̓̃͋m͈̫̰͒ͯ̔͟͡i̪̱̳̇̾̄́ͅn̳̪̼̣̖̓̓̍͂̓ͩ̂̚ḋ̾ͣ̔̏͏̸̩͢ ͚̬ͬ̅ͤͧ̎r͂ͮ̆̏͏̱͔̙̯͙̫̩̦͠ͅe̴͎͙̟͕̗͑͆̍ͪ͂́͡p̺̺͔̩ͨͨ̾̇̈́̆̋̇r̙̂͆ͯͮ̋́ͯ͘͠ (YOU ARE A CHILD. HOW DO YOU KNOW SO MUCH?) Don't play dumb with me. You and I both know what I am. You knew that the night you found me in the woods.  ...
1 tag
INTERROGATION BETWEEN SHERIFF QUINCY AND HENRY LAUPER Q: Could you state your name please? H: Henry Lauper. Q: Mr. Lauper, do you know why we've brought you in today? H: No, I don't. Q: You have been accused by several people in this town of association to the children kidnappings. H: What? That's ridiculous, I've never-- Q: Could you tell me what happened last Thursday evening? H: I went to my...
1 tag
Play Date
My parents were becoming intensely frustrated. In a matter of months, everything had changed. So many children were missing and the Sheriff's department still had no new leads. I couldn't seem to concentrate in school. I was never hungry and I rarely slept. Everything seemed to be going in a horrible direction until one fateful afternoon. I was sitting in my room drawing pictures of...
| o | →
1 tag
Henry and Natalia
I continued going to school the following week. We started learning how to put words together and reading from small books that were slowly falling apart. I was very quiet and usually kept to myself even during recess. I was always one of the first to arrive at the school and I made sure to sit by the window. It could happen at any moment in time. But what? Even I didn't know the answer to...
1 tag
1 tag
1 tag
1 tag
This can't be happening.
I don't know who this "Amelia" girl is. I don't know who any of these people are. I've never even seen them before. I've never heard of this town. I don't even know where all these posts came from. I'm so exhausted of this. I don't know what's going on or how to make all this go away. I keep having nightmares.  But I feel like I...
1 tag
1 tag
Ashes Ashes
My mother knew she couldn't keep me in the house very long. I was to start school the week after Zachary's siblings had mysteriously disappeared. [[MORE]] She was very apprehensive but at the same time she had a sense of relief because she knew that the lack of children would cause the school to shut down. Unfortunately it was not so. Several children from the neighboring towns...
1 tag
1 tag
1 tag
1 tag
1 tag
1 tag
A continuation
Shortly after I found my way back home from the woods, I fell ill. I had a terrible cough and massive nosebleeds. I was bed ridden for about two weeks or so, although it was hard to tell from my feverish disposition. I don't know if I was dreaming but sometime I could hear my mother yelling, "He's standing outside the window, Gregory! Why can't you see him?!" My...
1 tag
This is ridiculous
I've changed my password several times this week and I still get these weird random posts on here. I don't know what's going on but it's starting to stress me out.
                                        night                    and                                       day  he             waits                                                     she                           sleeps                                                                        eat
1 tag
DIRTY WORK
there is such a matter at hand that the child whom he has chosen is the one that does his bidding therefore her wishes are no longer viable it's her soul that's been taken over and over and over again as a meal
1 tag
1 tag
1 tag
1 tag
Anonymous asked: Hey. I think that Slenderman is stalking your mom. It's bad. Look it up on the Internet if you wanna know more.
1 tag
This concerns me. I was talking to my mother on the phone the other day and she began to tell me some very disturbing things. She says that for the past week or so she's seen a tall man standing out in the back yard. She said he just stands there and doesn't make any attempt to try and break into the house or anything. My mother feels slightly apprehensive but she says that when she...
1 tag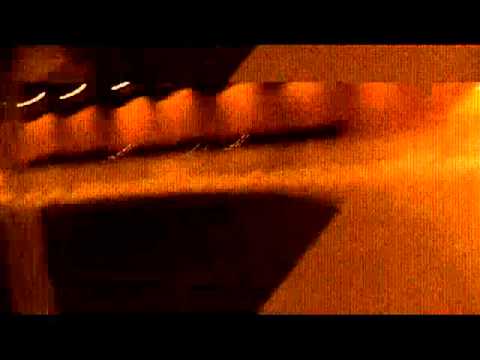 1 tag
3 tags
And now, a story.
I have very hazy memories of the events that led up to that day. A long time ago, I promised myself that I would try and recollect whatever I could before he started feeding again. But it was too late… I was a child living in a small south western village up in the mountains. I would run and play in the forest almost everyday and miraculously I was always able to find my way back. One...
1 tag
1 tag
1 tag
These dreams.
I've been having the same dream for the past few weeks now. I had to draw it. Maybe somehow I will be able to figure something out…